Upcoming Life Builders Events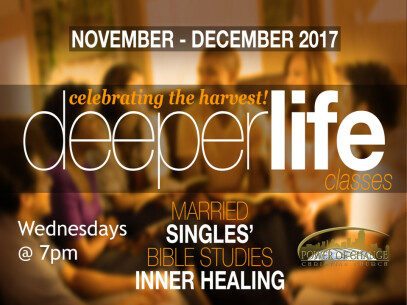 Deeper Life classes will begin November 15th! For the marriage class a "Okay Were Married Now What?" . For the Singles "You Talkin' To Me?", A Biblical class "Bible Studies For Life", and an inner healing class "The Lies That We Believe". Join us at our Family Multiplex located at 1825 Jerome Lane, Weds at 7pm. Sign up at the Education table.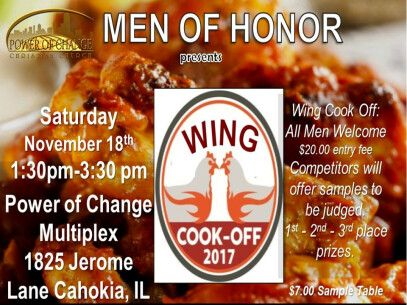 Join the Men of Honor for the first annual "Wing Cook-Off" competition on Saturday, November 18th from 1:30pm to 3:30 pm at the Family Multiplex! Entry fee is $20.00 and $7.00 for taste testing. There will be prizes for 1st, 2nd and 3rd place! This public event is for men, and young men ages 10 yrs and up.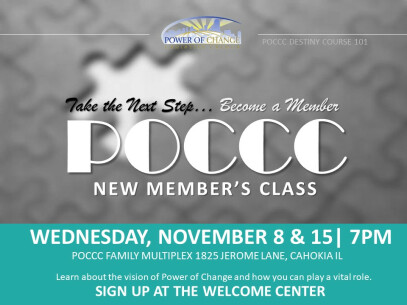 New Members class will be offered on Wednesday, November 8th and 15th at 7pm! Learn about the vision of Power of Change and how you can play a vital role in the ministry. To sign up for this course or for more information please stop by the Welcome Center.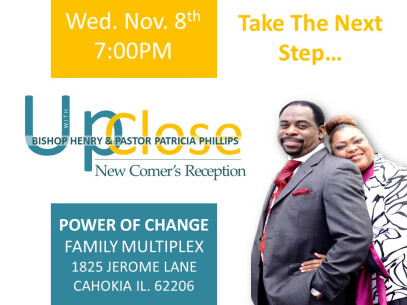 Take the next step and join Bishop Henry Phillips and Pastor Patricia Phillips for the Up Close New Comer's Reception on Wednesday, November 8th at 7:00pm. Get to know our pastors in a more intimate setting!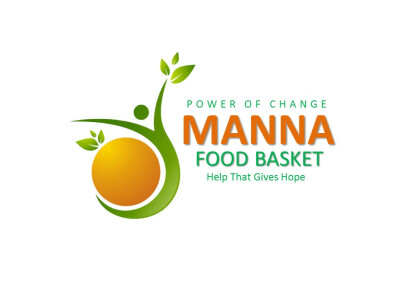 P.O.C. and Change (Community Development Corporation) is launching our Manna Food Basket Program every 3rd Sunday and Wednesday of the month. This Manna Food Basket Program will offer a nutritionist box fill with cereal, juices, canned goods, and more! This program is free for everyone that is 60 and older. Sign up today for our nutrition food program. Manna Food Basket-Help that Gives Life.